Food Winner, Irish Made Awards, Gold medal, Blas na hEireann, Gold & Silver medals, Irish Quality Food & Drink Awards
Blackwater

Honey
Raw Honey from Native Irish Honeybees
straight

from

the

hive

Raw Honey from Native Irish Bees

ABOUT US
We are a family run, mainly hobbyist, bee farming business consisting of two brothers. Blackwater Honey have several apiaries in both Cork and Dublin that use native Irish honeybees to produce our delicious tasting honey.
ADOPT A 'HIVE' OR 'QUEEN'
Blackwater Honey is now offering a simple sign up process whereby you can adopt one of our hives or indeed one of our Queens. This is open to all individuals, businesses or indeed organisations.

PRODUCT PACKAGING
Blackwater Honey uses sustainable & recyclable packaging in all of our products. These can be put directly into your compost bin and it helps protect our environment by reducing waste.
Our honey is 100% Irish, Pure & Natural.
Just the way nature intended it which helps to preserve both its flavour and health benefits.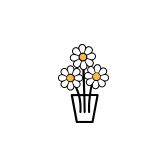 POLLINATION SERVICE
When bees land on flowers, small pollen grains stick to their bodies & legs. As the bee flies to the next plant, it transfers some of those pollen grains at the next plant thereby, helping to fertilise it.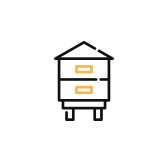 BEEHIVES
The collected nectar & honey gets brought back to the hive by the bees. Today, most hives are made of either timber or polystyrene. Wild honeybees will generally live in an old tree.
NECTAR + POLLEN
 Within the hive, bees turn the collected nectar into delicious tasting honey & they store the pollen as bee bread which is a vital source of protein. This is their food reward for helping to pollinate plants.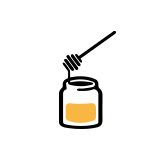 HONEY EXTRACTION
In Autumn, beekeepers open up their hives & take away the full honeycombs. Using modern equipment, the raw honey is then extracted & poured into jars for us all to eat and enjoy.
Subscribe to our Newsletter