We use a number of permanent and semi-permanent apiary sites throughout Ireland. Our main production apiaries are in County Cork and in vicinity of the Phoenix Park, Dublin.
Additionally, we use a number of smaller sites in the Dublin, Tipperary and Wicklow mountains in order to produce our delicious tasting and highly sought-after heather honey.
Each location produces its own unique, distinctive and delicious tasting honey based on what the bees forage on.  This is why you will see a difference in the taste and colour in our jars of honey.
Taking local honey may also help alleviate pollen allergies experienced by those suffering from hayfever. If you would like a jar from a specific apiary location, let us know when ordering and we will try to accommodate you as best we can.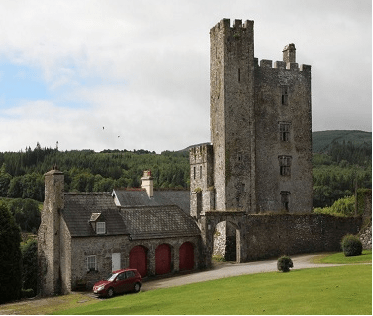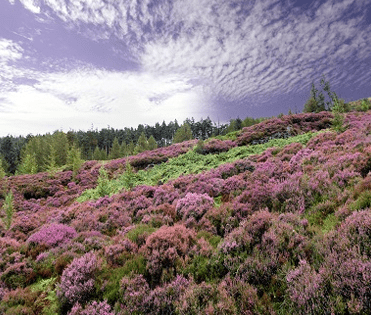 Our valley and farmland apiary sites in Cork are our favourite places in which to be. The breath-taking scenery, along the banks of the river Blackwater, with the Galtee mountains in the background provides a unique backdrop. The surrounding countryside consists of rolling farmland, hills, hedgerows and forests that provide the bees with lots of food throughout the year.
Plants: Bramble, Dandelion, Clovers, Lime, Willow, Horse Chestnut, Sycamore, Lime, Hawthorn, Ivy, Gorse and Himalayan Balsam.
Our city apiary, takes full advantage of one of Europe's largest city parks, namely the Phoenix Park. The bees also have ample foraging in the surrounding gardens and wild urban areas that the city landscape provides. There is an abundance of flowers to forage on throughout the season.
Plants: Bramble, Dandelion, Lime, Willow Herd, Horse Chestnut, Sycamore, Lime, Hawthorn, Red and White Clover, Ivy, Apple, Cherry, Himalayan Balsam and Willow.
Our mountain apiary sites take full advantage of the native heathers that grow wild on the Irish hilltop landscapes. Each year, around August/September, we move some of the beehives to these breathtaking locations. When the Bell and Ling Heather is in full bloom, the bees busily go about bringing in the nectar and pollen. The heather season can be quite short, and it's a bit of a gamble for the beekeepers as the bees could run out of food if not monitored closely. However, it is worth it for the tasty honey which they make.
Plants: Bell and Ling Heather
Scientific Benefits of Heather Honey
Heather Honey has been scientifically proven by UCD to have comparable health benefits with the world-renowned manuka honey from New Zealand. See hyperlinks below for more details.