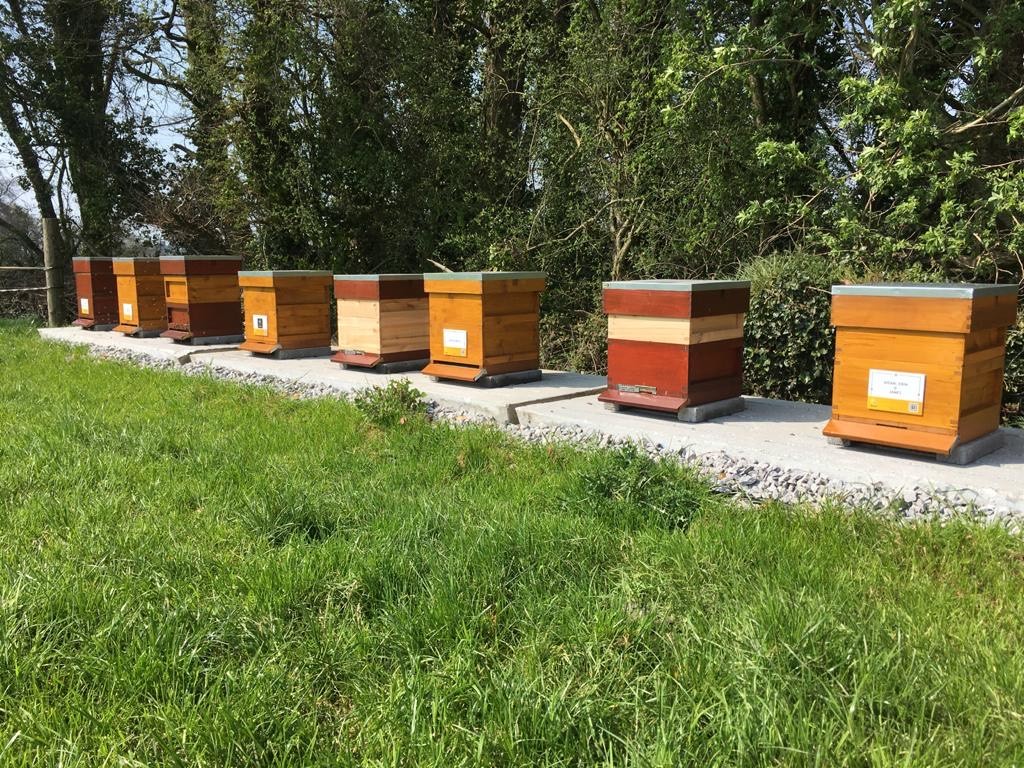 A Nuc is a great option for a hobbyist or beginner Beekeeper. Our Nucs, like our Queens are from locally mated native Irish AMM honey bees, which are carefully selected for traits of high productivity, fertility, calm temperament, and disease tolerance and resistance.
Each Nuc will have been carefully inspected and treated against the Varroa mite. We continually monitor for signs of other diseases within our apiaries.
Our Blackwater Honey Overwintered Nucs are normally available from early May, and Summer Nucs are available from mid-June each year. We do advise early booking as they tend to sell out quickly each year.
Option 1
Option 2
Nucleus Colony

: 6 frames of AMM bees

Supplied in: Correx nuc hive

Price: €200

Method: Collection only*

Nucleus Colony

: 6 frames of AMM bees

Supplied in: BS Honeybees National poly nuc hive (unpainted)

Price: €250

Method: Collection only*

* Delivery available at an extra cost.
* Delivery available at an extra cost.
Notes:
A booking deposit of €100 is required on all nucleus colony orders.

Six frames Nucs contain 2-3 frames of brood and 2-3 frames of feed/stores on fully drawn-out combs.

We use the National DN4 Hoffman style brood frames.

Dulux Weathershield Smooth Masonry can be applied to the poly hive in Option 2 for added protection against UV light. All polystyrene will degrade over time in sunlight so it is highly recommended to do it. Standard colour is Dulux Weathershield in the colour Bracken. The cost for the paint treatment is €25.
We only use the best AMM breeder Queens as they result in Queens with a calm and gentle temperament and great disease resistance. They are also bred to produce lots of delicious tasting raw honey
We do not let our nucleus colonies leave our apiaries until they are strong and healthy. They will have at least 3 frames of brood in all stages of development and at least 2-3 frames of stores. We will contact you 7 to 10 days in advance of their collection.
Once you have installed your hive in their new location, we recommend to continue feeding them with 1:1 sugar syrup until all foundation frames are fully drawn. Make sure you remove the feeders however, once eight of the ten frames are drawn in order to avoid them from swarming.