Ireland's Most Awarded Honey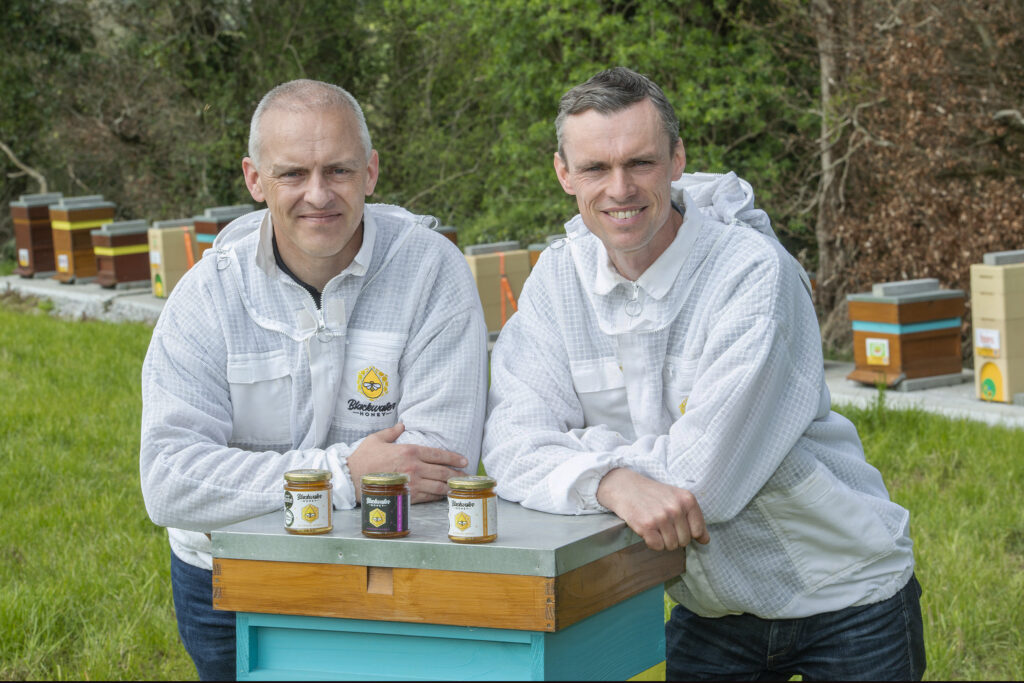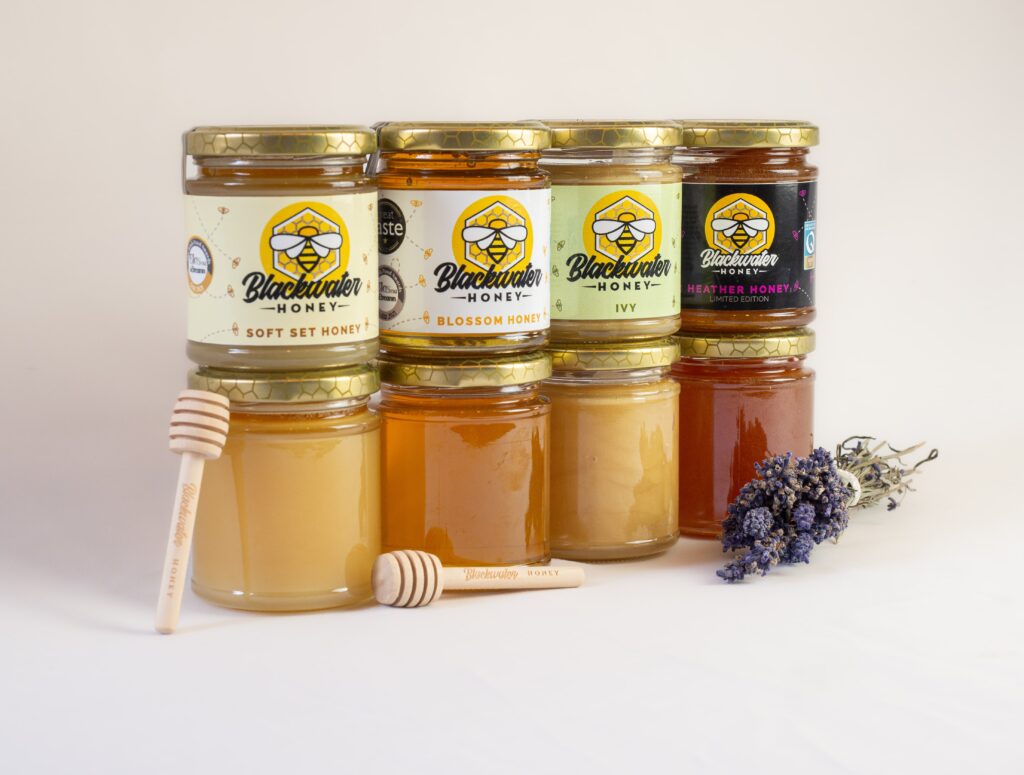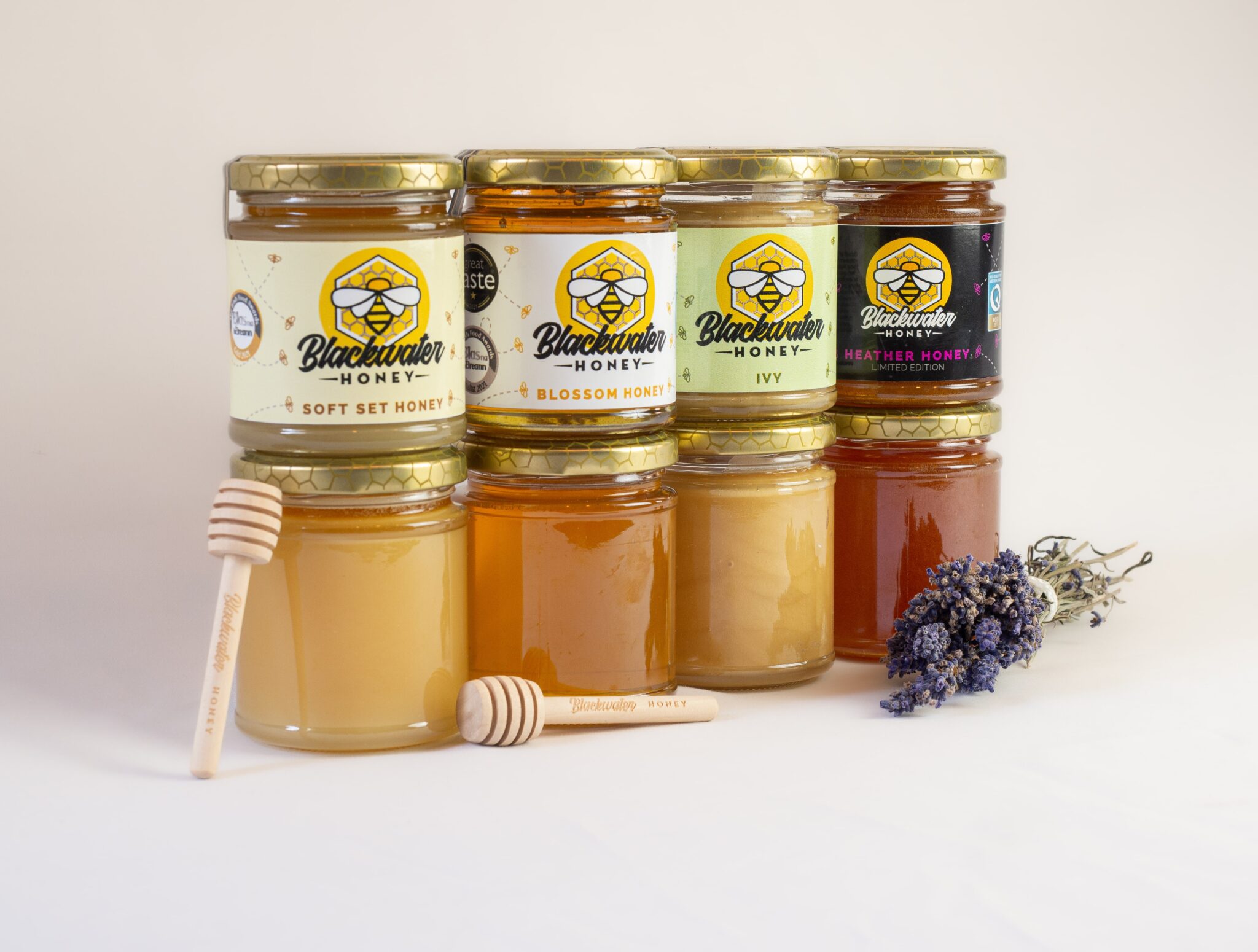 Passionate about the Native Irish Honeybee
Blackwater Honey was co-founded in 2020 by brothers Andrew & John Shinnick. Their name and inspiration comes from the river Blackwater in County Cork. They are third (3rd) generation beekeeping family who have impressively amassed over sixty (60) years of practical experience. They run a mainly hobbyist, bee farming business based in Fermoy, Co. Cork. 
"Our focus is on using both modern and sustainable beekeeping practices whilst helping to protect the Native Irish honeybee along with producing an award-winning pure and premium Irish honey." – Andrew
They are proud the be recognised as Ireland's 'Most Awarded' Honey. 
Their accolades include being the overall winner of the 'Food category' of the Irish Country Magazine – Irish Made Awards. 
Additionally, they received a Gold Medal in Blas na hÉireann – Irish Taste Awards in 2021 for their Soft Set Honey. 
Their Heather Honey has impressively won 2 x Gold medals whilst their Blossom Honey won 2 x Silver medals in both 2021 and 2022 in the Irish Quality Food & Drink Awards. 
Blackwater Honey has also won a Star in both 2021 and 2022 for their Blossom Honey in the Guild of Fine Food – Great Taste Awards – UK. 

Honey made by Native honeybees

Blackwater Honey have several apiaries that use Native Irish honeybees to produce their delicious premium tasting honey.
Their honey is 100% Irish, pure and natural. Just the way nature and the bees intended it which helps to preserve both its flavour and indeed its many health benefits.
"We use only sustainable and recyclable packaging in all of our products. These can be put directly into your compost or recycle bin and it helps better protect our environment by reducing waste."
Adopt a Hive or Queen today
If you are forward thinking and have a strong interest in Biodiversity you may want to adopt one of our many beehives containing the Native Irish Honeybee.
By partnering with us you or your business will be supporting our conservation work, allowing us to focus on the helping to expand the number of native Irish honeybee colonies in Ireland.
To find out more about how to partner with us click on the link below or simply drop us an email and will will get back to you.
HONEY
ADOPT
GIFT BOXES
CANDLES
CHRISTMAS
ALL
HONEY
ADOPT
GIFT BOXES
CANDLES
CHRISTMAS
ALL
Subscribe to our Newsletter
If you would like to know more about Blackwater Honey or the THings we do then please subscribe to our newsletter.
Kind regards,
Andrew & John Shinnick (brothers)