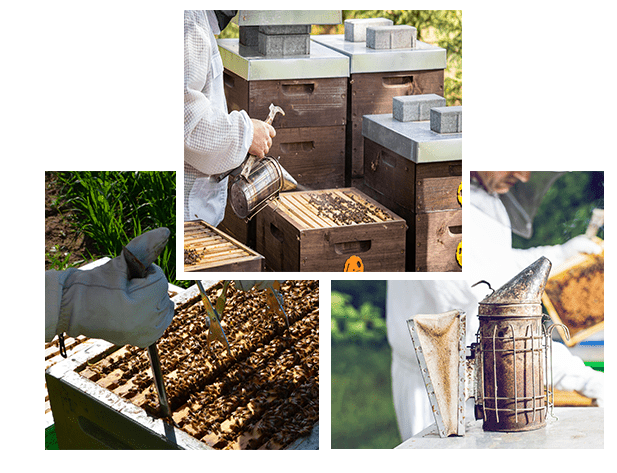 If you are feeling adventurous, you can book onto one of our 'Honeybee Experiences'. These events last for approximately 90 minutes. You will receive an introduction to honeybees and beekeeping from one of our experienced beekeepers, after which you will be able to put on one of our beekeeping suits and get 'up close and personal' with our bees.
Our Honeybee Experiences also make a great gift for Christmas, birthdays or special events. Vouchers will be emailed after purchase.
The published price is per person. Groups are welcome. A paying adult must accompany children under the age of 16.
We normally run Honeybee Experiences on Sundays at 11am and 2pm. Other times and days can be possible by special arrangement, but please check with us before purchasing a voucher. To arrange a date and time contact us directly via email at blackwaterhoneysupplies@gmail.com
We will do our best to meet your needs, although these activities are popular and book up quickly. We also keep numbers low to ensure that all participants enjoy maximum involvement. Online booking is not yet available.
Honeybee Experiences are weather dependent. We stop running them at the end of October and recommence in April of the following year. Vouchers can be redeemed up to the end of October in the year of purchase. If you would like to purchase a voucher as a gift for Autumn/Winter, please let us know and we will issue a voucher valid until the end of October the following year.
If you have any special requests regarding groups, special occasions, disability access, etc, please contact us. We always try hard to accommodate our customer needs.